If you are looking for the cutting edge in modern electronic music, you won't find it in the usual places for unusual music. It's not being spun by most DJs in London, Berlin and New York and it's not on pedigreed record labels like Warp, Ninja Tune, Hyperdub, Planet Mu and Brainfeeder. To expose yourself to some of the most mind-melting production out there today, you will have to turn your ears to Dayton, Ohio's Orange Milk Records.
Most of the stereotypes of experimental and art music are thrown out the window at Orange Milk. The music is made incredibly accessible with free streaming, reasonable prices on digital music in a variety of formats and the option to buy music on cassette if you can find a working cassette player or just want some lovely physical media to display on your shelf. There are rarely blasts of harsh noise, the music is free of overly heavy reliance on advanced music theory and they don't engage in pretentious gatekeeping of any kind.
What we get instead is music that is fun. The sonic palette on many albums is vibrant and beaming with color. There are grooves you can dance to and relaxing ambient soundscapes to let envelope around you. It's unabashedly weird music that invites you in rather than shutting you out.
Here are three albums make for a great introduction to Orange Milk Records:
Giant Claw- DARK WEB (2014)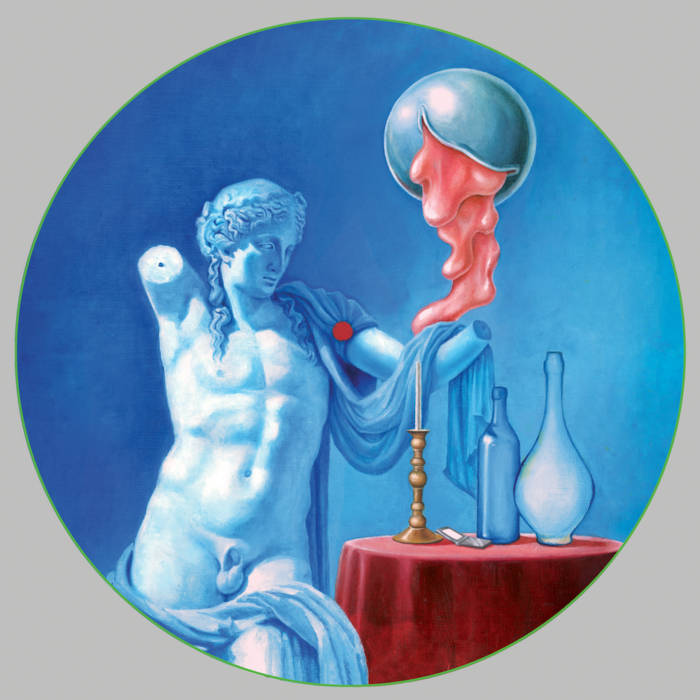 Keith Rankin sits at the heart of Orange Milk. As the label's co-founder, he is responsible for curating the label's aesthetic through the selection of new artists and his illustration of most of the expanding Orange Milk catalog's surrealist album art. In addition to all that he also makes some of the label's most popular music under the name Giant Claw. While being far from wholly representative of Orange Milk's catalog, Rankin's music certainly sets the tone.
Meticulously spliced together from an array of MIDI samples, DARK WEB provides us with the best estimate of what R&B will sound like in the year 3001. Ghostly voices of disembodied pop singers are chopped and stretched over undulating grooves of rubbery bass, beautiful synth washes and marching percussion to give a sense of palpable anxiety.
Foodman- Ez Minzoku (2016)
There are few producers with as much raw imagination as Foodman. The Japanese DJ will tell you himself that he is first and foremost a footwork producer, a genre of electronic music with an accompanying erratic dance style that started in Chicago and within a few years of its inception shuffled its way into Japan's underground scene. Still, one listen through will show that he takes the stylistic norms of that genre as more of a suggestion than a rule.
Instead of music that adheres to footwork's roots in Chicago house, Foodman makes music that ranges from minimalist, borderline field recordings to the flamboyant silliness of "Ez Minzoku" where voices yell, whoop and chortle over a cacophony of trumpets, guitars and woodblock percussion. He is not simply pushing boundaries, he is charting new territory.
Foodman is probably the best example of Orange Milk's unique relationship with Japanese artists. Upon releasing work on Orange Milk, Foodman saw his projects move from obscurity even within his own country to being covered by major music publications such as Pitchfork and Resident Advisor. Along with Foodman, Orange Milk has served as a springboard to an American audience for Japanese experimentalists like DJWWWW, toiret status, and Ventla.
Nmesh- Pharma (2017)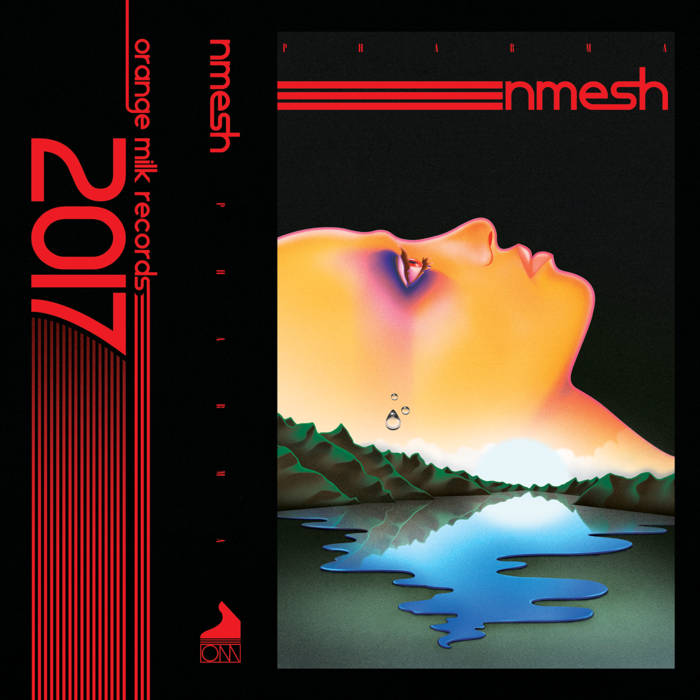 Imagine you had a drug habit so bad that you were forced to sell advertising space in your dreams just to maintain a high. This is the sound of Pharma, an indulgent musical vision quest woven together from obscure samples and relatively familiar beats where everything from marijuana to high-end kitchen appliances are pushed onto the dazed and confused audience.
Back in vaporwave's 2010-2012 heyday, Nmesh was one of the premier producers of polished post-post-modern meditations on capitalism's decadence. With vaporwave's dominance waning as a premier underground web2.0 musical genre, Nmesh has not faded into obscurity. In fact, he has only honed his technique to give us an album of more complex music that sheds the pretentious trappings of vaporwave and does something unique, personal and even human. That is what Orange Milk is all about.